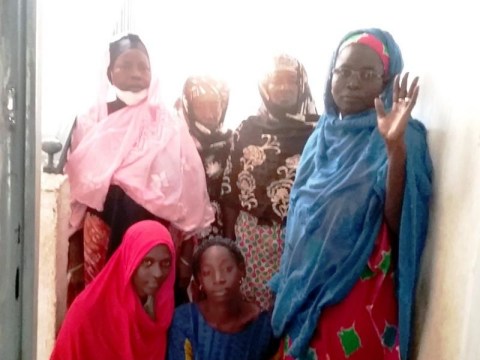 100%
funded
Total loan: $1,850
01_Gpf Dioubo And Nekk Ben Group
---
01_Gpf Dioubo And Nekk Ben Group's loan finished fundraising,
but these similar borrowers just need a little more help to reach their goals!
---
A loan helped to buy food products for catering and producing local juices.
---
01_Gpf Dioubo And Nekk Ben Group's story
This group is made up of six women and was created in January 2018. They live in the same neighbourhood and are united by friendship and solidarity; their main line of work is trading.

Madam Penda, the chairwoman, is 48 years old and on the right of the photo with her hand raised. She is married and is the mother of eight children, including five girls.

Madam Penda sells food products. She buys them from the market and resells them at home in her town. She has 14 years' experience in this sector and her business is doing well.

She will buy millet, groundnuts, meat, animal feed and other products in bulk, which she will sell for a profit. Her profits enable her to increase her turnover and support her children in their education.