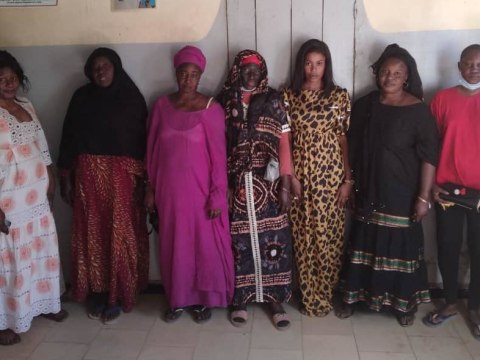 100%
funded
Total loan: $5,400
06_Santhiaba Sud Group
---
06_Santhiaba Sud Group's loan finished fundraising,
but these similar borrowers just need a little more help to reach their goals!
---
A loan helped to buy perfumes and incense.
---
06_Santhiaba Sud Group's story
This group is made up of 8 women who share strong bonds of solidarity and mutual aid. They live in the same neighborhood and took the opportunity to join the banc villageois when it was established in the locality in December 2006. Their main activity is small business.
Ms. Khady, (standing far right in the photo with her hand raised), is the group's representative. She is 42 years old. She is married and has no children. She trades in perfumes and incense. She has experience in this business having practiced it for several years.
With this new loan she plans to buy dozens of perfumes and incense to resell them to her customers.
With the profits, she intends to strengthen her savings, provide for her needs and contribute to the tontine (community investment fund).