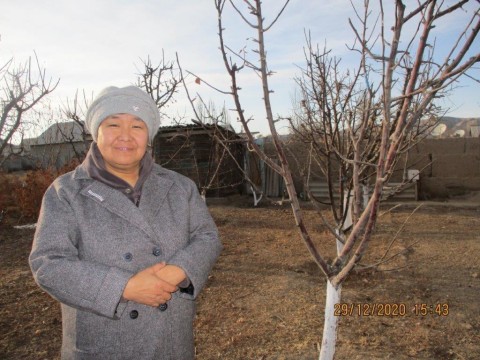 100%
funded
Total loan: $1,250
Jyparkul
Bokonbaevo village, Issyk-Kul region, Issyk-Kul Region, Kyrgyzstan / Agriculture
---
Jyparkul's loan finished fundraising,
but these similar borrowers just need a little more help to reach their goals!
---
A loan helped to buy livestock in order to increase her income from raising livestock.
---
Jyparkul's story
This wonderful person's name is Jyparkul. She is 49 years old, married and has four children. She has received secondary education. Jyparkul is a hard-working and dependable person. As a main source of access for her family. Jyparkul has been raising livestock and grows farm produce since 1994. Thanks to Jyparkul's hard work and the help of her husband on the farm, at present she has two cows, 30 sheep and one horse.

In order to develop her farm further, Jyparkul is asking for a support by Kiva in the amount of 200,000 som (KGS )to buy livestock so that to increase her income from selling organic milk. The revenues from her loan will allow Jyparkul to expand her farm, increasing her headcount of purebred dairy cattle, as well as to pay for a new house to live in.