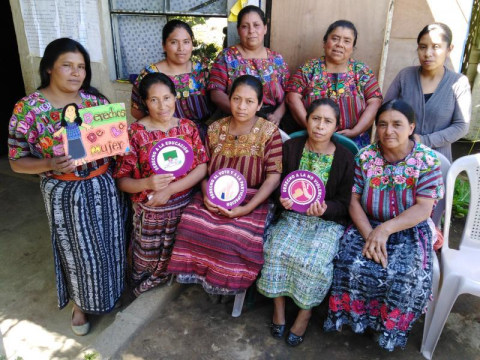 100%
funded
Total loan: $4,850
Mujeres De Xepatan Group
Patzun, Chimaltenango, Chimaltenango, Guatemala / Retail
---
Mujeres De Xepatan Group's loan finished fundraising,
but these similar borrowers just need a little more help to reach their goals!
---
A loan helped to buy products for her daily consumer store, corn and various colors of threads.
---
Mujeres De Xepatan Group's story
Small convenience stores selling basic goods are found everywhere in rural Guatemala. Sandra, 31, a single mother of a 7-year-old son, owns a small shop. Over time, Sandra has diversified her business. Besides the store, she also makes and sells textiles, she has an omelette and sells catalog products. She went to school until the ninth grade. Sandra comments that the restrictions that were taken in Guatemala due to the coronavirus affected her business, however, having several businesses, she was able to get ahead. It is essential that she have well-stocked shelves in her store, enough corn for the tortilla and yarn for her textiles. That is why she requests her third loan from Kiva to buy products from the basic basket, several sacks of corn and a variety of threads. Sandra is a member of the Puente de Amistad community bank "Mujeres de Xepatan". There are 9 other Maya Kaqchikel women in the group who have businesses such as: bakery, chicken sales, embroidery, products for personal use by catalog, tortilla shop and textiles. They are originally from the department / state of Chimaltenango. Generally, the women meet once a month to make loan payments and participate in educational sessions, part of the loan, education and health services program called "Microcredit Plus". Thank you to Kiva's esteemed lenders, who continue to support the development of these women and their families.