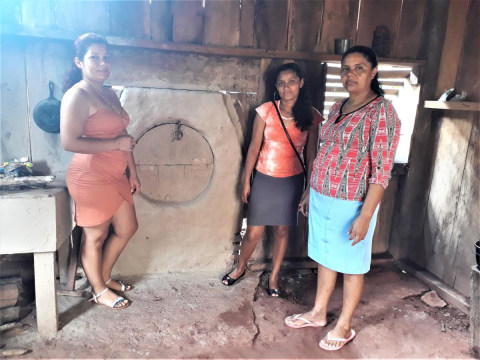 100%
funded
Total loan: $350
Mujeres De Fe Group
Pantasma, Jinotega Department, Nicaragua / Services
---
Mujeres De Fe Group's loan finished fundraising,
but these similar borrowers just need a little more help to reach their goals!
---
A loan helped to purchase nail polish, acetone, acrylic nails, pliers, sprayer, iron and chemicals for the hair, scissors, comb, etc.
---
Mujeres De Fe Group's story
Nohelia is a young woman, 27 years old and a single mother of two children. She has worked making and selling bread and Nicaraguan tamales for three years, products which she sells in her community. She learned this work from a very young age since she helped her mother, who worked at this same trade. She has other income of remittances which relatives abroad send her.

She has had another business of a beauty salon, which she reactivated for these school celebrations and end-of-year holidays, so she is asking for a loan from FUNDENUSE, with Kiva funds, to purchase beauty products. Her goal for the future is to find herself a retail space in the municipal capital to set herself up permanently.

She belongs to the Mujeres De Fe solidarity group with Emma, who works making bread and cajeta [a sweet] and also receives remittances, and Beatriz, who sells used and new clothing in addition to receiving remittances.