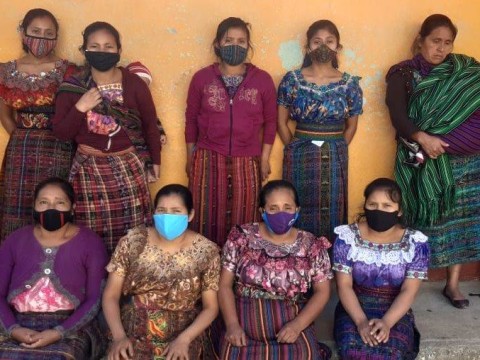 100%
funded
Total loan: $3,675
Estrellas De Buenos Aires Group
San Juan Cotzal, Quiché, Quiché Department, Guatemala / Arts
---
Estrellas De Buenos Aires Group's loan finished fundraising,
but these similar borrowers just need a little more help to reach their goals!
---
A loan helped to buy various colors of beads and thread for her jewelry business.
---
Estrellas De Buenos Aires Group's story
Women throughout the world love wearing jewelry. Guatemalan artisans, like 25-year-old Ana, design and make beautiful beaded jewelry. She fabricates and sells colorful bracelets, necklaces, and pendants at the retail and wholesale level. Ana is married with a 2-year-old son. She visualizes him completing his university studies! Right now, with the restrictions of the pandemic, Ana has had to be innovative and is advertising her jewelry on WhatsApp. She is requesting her first Kiva loan to buy various colors of beads and thread.

Ana, along with eight other ladies who live in the department/state of Quiche, formed the Friendship Bridge Trust Bank "Estrellas de Buenos Aires". The women have convenience stores, traditional textile businesses, beaded jewelry, and sell chicken meat. They meet monthly to make loan payments and to participate in educational sessions about relevant topics related to health, business, family and women. Ana shares that it has been especially useful to learn how to use technology to advertise and sell her jewelry. They also learn of the dangers of over-indebtedness and how to prioritize their expenses. Every two months, the women have access to basic healthcare services. Friendship Bridge calls the combination of loans, education and healthcare "Microcredit Plus".

Thank you, Kiva investors, for your interest in Ana and her friends and for funding their much needed loans!