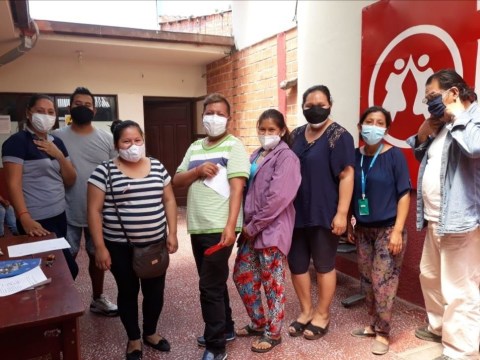 100%
funded
Total loan: $5,525
06 Bermeje¥As Emprendedoras Group
Tarija, Tarija Department, Bolivia / Services
---
06 Bermeje¥As Emprendedoras Group's loan finished fundraising,
but these similar borrowers just need a little more help to reach their goals!
---
A loan helped to buy furniture for their business.
---
06 Bermeje¥As Emprendedoras Group's story
Edgar is 50 years old. His passion for hairstyling began when he was 18. He was motivated by his peers, who encouraged him to pursue the career. At that point he began formally training for work, which began his passion of being a stylist.

Edgar is single with no kids, and now only takes care of his greatest love, his mother. He wakes up at 7:00 in the morning to begin his day with breakfast, and then takes care of his mother after work.

His goals and aspirations with this loan are to continue growing economically, and to get ahead. His biggest dream is to be able to build his own home, expand his business and live comfortably.