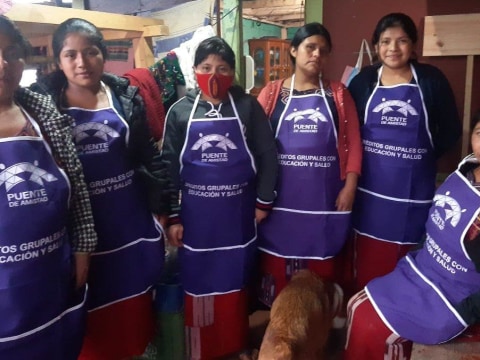 100%
funded
Total loan: $5,375
Mujeres De Salquil Group
Santa María Nebaj, Quiché, Quiché Department, Guatemala / Arts
---
Mujeres De Salquil Group's loan finished fundraising,
but these similar borrowers just need a little more help to reach their goals!
---
A loan helped to buy a variety of threads of the best quality.
---
Mujeres De Salquil Group's story
Margarita is a 45-year-old woman. She is married and has 5 children (14-18 years old). Due to her parents' limited financial resources she never went to school and as such she doesn't know how to read and write. She is nevertheless a good administrator of her business. Margarita and her family live in a rural community in the department/state of Quiche.

Margarita has a business of making traditional textile. She makes blouses (huipiles) and belts (fajas) of different colors. Since the virus has arrived in the country there haven't been much sales, but after the September re-opening of the economy she has been able to sell a bit more.

Margarita wants to increase her sales. For this reason she is asking for her 2nd Kiva loan so that she can invest it in the purchase of a variety of threads of the best quality,

Margarita belongs to the communal bank "Mujeres de Salquil". There are another 6 women in the group and all of them speak the Mayan language Ixil. Their businesses range from small grocery stores or selling fruits and vegetables, to artisanal production of traditional textile. These women look forward to their monthly meetings where they make loan repayments and then participate in educative sessions as part of the program Microcrédito Plus by Puente de Amistad. The topics cover 4 important areas: business administration, family, women, and health.

Thank you dear Kiva lenders for supporting the desire of these women to improve!