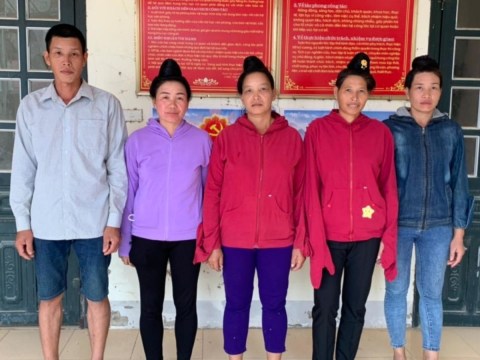 100%
funded
Total loan: $1,875
Thanh Yen 36 Group
Dien Bien, Dien Bien, Vietnam / Agriculture
---
Thanh Yen 36 Group's loan finished fundraising,
but these similar borrowers just need a little more help to reach their goals!
---
A loan helped to buy chicken and duck breeds.
---
Thanh Yen 36 Group's story
Ms. Tien, 37 years old, is a Thai woman. She is a single mom and lives with her son in 7th grade in a small house in Dien Bien province, where agriculture is the main activity.

Ms. Tien works to generate income by growing rice and raising chickens and ducks. Since she was young, she was unable to go to school due to difficult circumstances, so she always works very hard to earn money and invest in her child's education.

Ms. Tien has borrowed through 6 rounds of loans at the Anh Chi Em program and successfully repaid all of them, so she decided to request a 7th loan through the program to increase production.

With this loan, Ms. Tien wants to invest in buying chicken and duck breeds to expand her husbandry and improve her family's economic situation. She hopes that with her 3 years of experience in growing rice and raising livestock and technical support from the Anh Chi Em program's staff, her investment will be successful and profitable.

In the photo, Ms. Tien stands on the right side at the end.