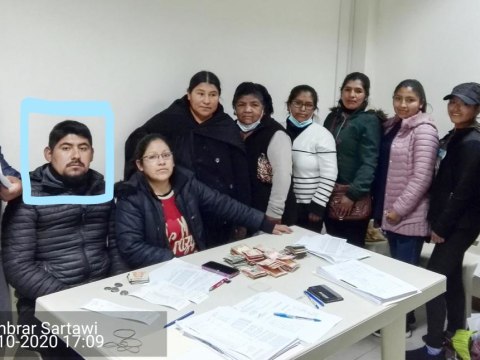 100%
funded
Total loan: $1,850
Esperancitas Group
Puente Vela, Departamento de La Paz, Bolivia / Retail
---
Esperancitas Group's loan finished fundraising,
but these similar borrowers just need a little more help to reach their goals!
---
A loan helped to buy perfume, cologne, and creams.
---
Esperancitas Group's story
Jhon, 24, is a very hardworking young man. He and his wife Mayra take care of a five-year-old girl. You can see him indicated with a box in the photograph.

He has worked selling cosmetics for two years. He needed to earn more money because he has a family to support.

He requested a loan from Sembrar Sartawi IFD to buy new products: women's and men's perfume, cologne, and creams. Now is when he sells more because his products are given as gifts.

He wants to increase his income to give his daughter a better future.