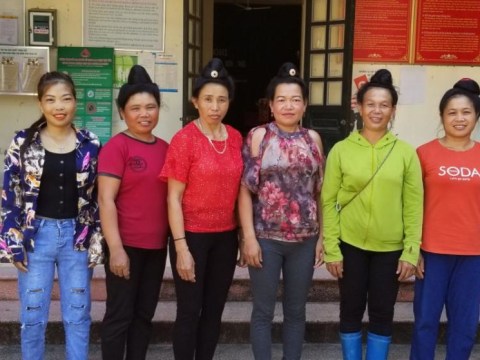 100%
funded
Total loan: $2,950
Thanh Yen 35 Group
Dien Bien, Dien Bien, Vietnam / Agriculture
---
Thanh Yen 35 Group's loan finished fundraising,
but these similar borrowers just need a little more help to reach their goals!
---
A loan helped to repair her plow.
---
Thanh Yen 35 Group's story
Ms. Thuong is 41 years old and married with two daughters. Her family lives in a house in the northern mountains of Vietnam, where agriculture is the main income activity.

Her husband works as a mason and is the main income generator for the family. Her main work is farming, but her plow is damaged and she has no money to repair it, so she decided to get a loan from the Anh Chi Em program to invest in repairing the plow. She hopes that after fixing the plow, the working efficiency will be increased by reducing the labor force of people and buffalo. She hopes to have a good harvest so she can pay for her children's schooling and home repairs.

In the picture, she stands first from the right.