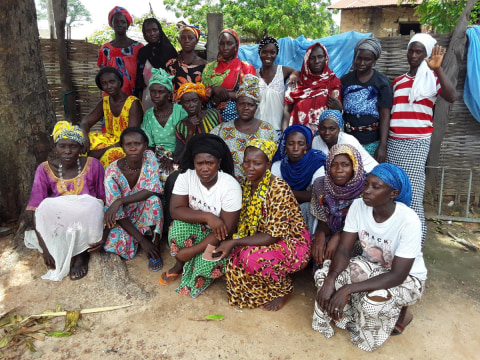 100%
funded
Total loan: $3,500
08-Badiary Alatento Group
---
08-Badiary Alatento Group's loan finished fundraising,
but these similar borrowers just need a little more help to reach their goals!
---
A loan helped to buy banana for resale.
---
08-Badiary Alatento Group's story
This banc villageois has been established in May 2010. It comprises a group of 24 women since its creation. They live in the same village and make most of their earnings from their retail activities. They help each other with their businesses.

Mrs. Binta, 30, who is raising her hand in the photo, is the group representative. She is married and the mother of four children. She also supports two other children.

She has good experience with this business. With her new loan, she would like to buy banana for resale at the local market. She will use the profits to buy goats and sheep that can be resold to provide for her children if needed.