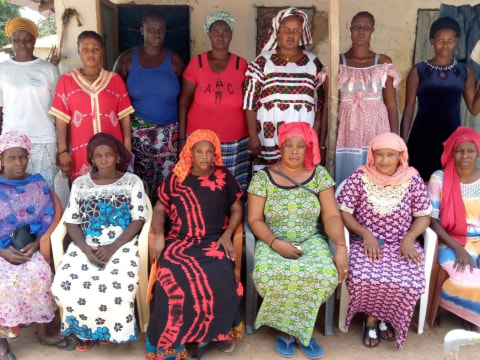 100%
funded
Total loan: $5,400
03_Gpf Kambeng Kaffo Kafountine Group
---
03_Gpf Kambeng Kaffo Kafountine Group's loan finished fundraising,
but these similar borrowers just need a little more help to reach their goals!
---
A loan helped to buy merchandise.
---
03_Gpf Kambeng Kaffo Kafountine Group's story
This group comprises 14 women with strong friendship bonds and living in the same town. They took the opportunity to join this group of women when it was established in early October 2020. They mainly sell diverse products.

Mrs. Bia, who is at the right in the photo raising her hand, is the group representative. She is married, 31 years old, and the mother of two children, of whom one is a girl. She has been selling vegetables, palm oil and vegetable oil for several years.

With this loan, she plans to increase her stock that she will sell from her home. The earnings will allow her to help her husband with the daily expenses and the education and health of their children.