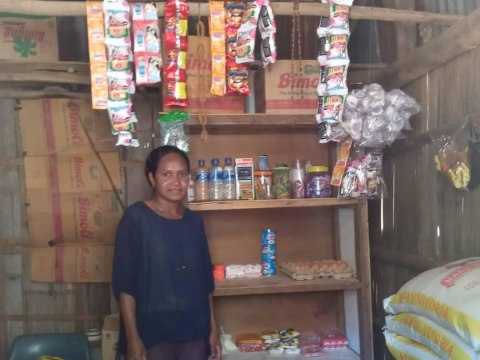 100%
funded
Total loan: $600
Carolina
Atsabe, Ermera, Timor-Leste / Retail
---
Carolina's loan finished fundraising,
but these similar borrowers just need a little more help to reach their goals!
---
A loan helped to buy more goods to sell at her store to provide a better income.
---
Carolina's story
Carolina is a 29-year-old single, modest and hard-working woman with a great understanding of business. She lives in a very simple house with her parents.

Carolina has a general store that is located at a very good place where many people come to buy goods every day. She has been involved in business activities since 2002 and feels comfortable running her business because she can earn money every day. She previously borrowed and repaid a loan in full with the good habit of paying on time. Now a 600 USD loan is available to Carolina to help further improve her business activity. She will use this loan to buy additional supplies, such as milk, eggs, sugar, rice, coffee, biscuits, salt and candles. She hopes to run a bigger business in the future.