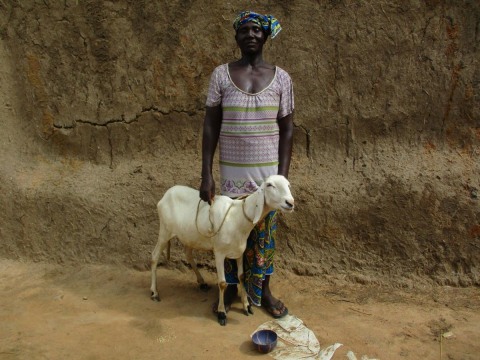 100%
funded
Total loan: $3,925
Djiguissèmé Group
Diema, Kayes Region, Mali / Agriculture
---
Djiguissèmé Group's loan finished fundraising,
but these similar borrowers just need a little more help to reach their goals!
---
A loan helped to buy sheep and resell them so she can provide for her family.
---
Djiguissèmé Group's story
Siemba is 47 years old, married, and lives in a rural community of Mali. Because of COVID-19 she stands in for the group. She lives with her husband, a retired livestock farmer, and their nine children. The children do not go to school and the youngest one is 15 years old.

Her ambition is to be financially independent so she can provide for her children. Because of her precarious situation, she has sought the financial support of RMCR to develop the livestock-raising business she started 10 years ago. She can earn 90 000F from selling her livestock after 6 months. Siemba buys her animals at the surrounding markets and sells them back at the local market. The obstacles she faces are low sales and epizootic disease.