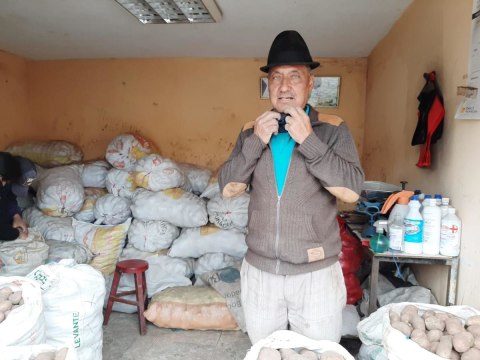 expired
Total loan: $100
Arcesio Antonio
San Gabriel, Carchi Province, Ecuador / Food
---
Arcesio Antonio's loan finished fundraising,
but these similar borrowers just need a little more help to reach their goals!
---
A loan helped to purchase sacks of potatoes to sell.
---
Arcesio Antonio's story
Arcesio is an older man, 72 years old, who lives with his spouse and characterizes himself as being responsible and hard-working. He earns a living by developing the sale of potatoes by the quintal and by the pound at a stand in the market in the city of San Gabriel.

He already had a Kiva loan in 2018. Now he is again asking for a small loan of 500 dollars which will serve him as an increase to his working capital to have the opportunity to purchase more sacks of potatoes with cash since the producers no longer want to leave the product with installments and give priority to those who purchase with cash. Thank you for supporting and older adult.