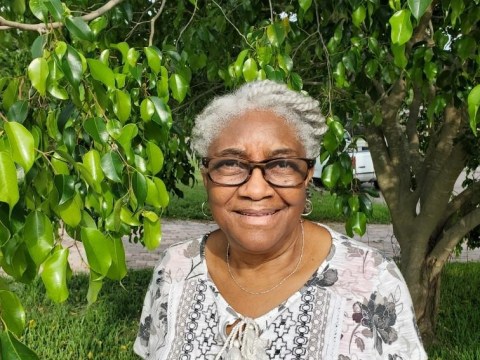 100%
funded
Total loan: $9,450
Bertha
St. Petersburg, FL, United States / Housing
---
Bertha's loan finished fundraising,
but these similar borrowers just need a little more help to reach their goals!
---
A loan helped to pay for a roof, which will greatly improve the safety and security of her home.
---
Bertha's story
Bertha is an elderly woman who is living alone while trying to remain as independant as possible. Bertha worked for many years and supported her child as a single mother, and is now living and maintaining her home on a fixed income.

Bertha budgets carefully in order to maintain her monthly expenses and plan for repairs to her home. The storms that have recently come through the area have subjected Bertha's roof to a fair amount of wear and tear, which have caused her roof to begin leaking.

Bertha does not have a credit history, nor does she have the funds to pay for this new roof out of pocket. Bertha is hoping that SELF and Kiva will be able to offer her a loan that is affordable to be able to make the necessary replacement of her roof to maintain the safety and security of her home.