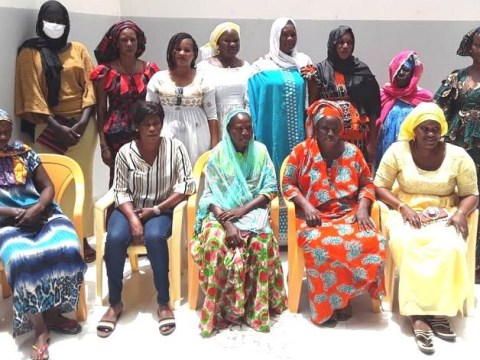 100%
funded
Total loan: $5,400
01_Gpf And Door Waar Group
, , Senegal / Agriculture
---
01_Gpf And Door Waar Group's loan finished fundraising,
but these similar borrowers just need a little more help to reach their goals!
---
A loan helped to purchase chicks to raise and some shoes to resell.
---
01_Gpf And Door Waar Group's story
These fifteen good and honest women are part of a group in existence since October 2013; the women have solidarity and have paid back successfully an initial loan gotten from a partner. Their main work involves commerce.

Ms. Binta is the group's representative at the far right in the photo with a hand raised. She is 49, married, and the mother of five children, including a girl; they are all in school.

Running a poultry farm as a business, she purchases chicks and feed in the capital and operates her farm at home, where her chicken coop is. She has several years of experience in this business sector. All the while, she sells shoes.

She is going to pay for 50 chicks, 10 sacks of chicken feed, vaccines, and the transport costs, as well as procure some shoes. Sales are by special order, cash or credit. She manages to sell her chickens and the shoes easily.

The earnings obtained will be used to meet the needs of her children and to develop her commerce.