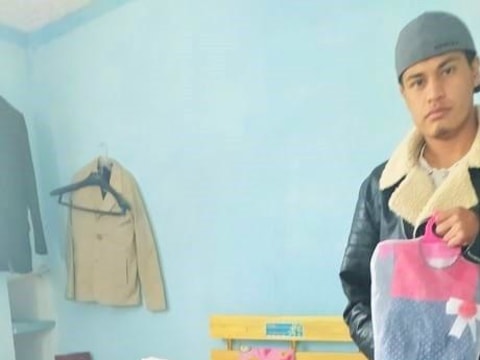 expired
Total loan: $250
Bagner Edison
Tulcán, Carchi Province, Ecuador / Clothing
---
Bagner Edison's loan finished fundraising,
but these similar borrowers just need a little more help to reach their goals!
---
A loan helped to buy blouses, baby sets, stockings, blankets, and other products.
---
Bagner Edison's story
Bagner is 26 years old and is know for being; honest, kind, affectionate, jovial and enterprising. He lives a small room which he rents in the north of the city, from a very young age he learned that you have to work hard to get your daily bread. He learnt how to work as a merchant from his mother.

He started his business of selling clothes and hygiene products 6 years ago, with the sole purpose of paying for his needs, supporting his mother and providing a good future for his little one who, although he does not live with him, he always cares for.

Bagner has noticed that his sales have increased since the global pandemic, with the sales of biosafety products and clothing but he needs more working capital, which is why he is requesting help to buy more merchandise such as; blouses, baby sets, socks, blankets, among other products. In this way, he wants his profitability to continue to increase allowing him to improve his home.