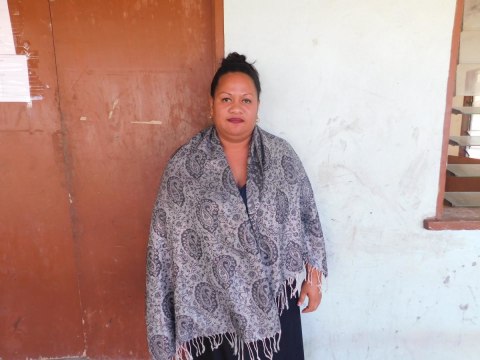 100%
funded
Total loan: $2,200
Lonatuna
---
Lonatuna's loan finished fundraising,
but these similar borrowers just need a little more help to reach their goals!
---
A loan helped to buy mulberry to make patterned cloth, and other raw materials for her handicraft business.
---
Lonatuna's story
Lonatuna is a 30-year-old mother of two, who is married to a farmer. They live in a home they own. Her husband supports her business of making handicrafts and tapas [patterned cloth made from the bark of the mulberry tree], because it is the primary source of income for their livelihood. Their two children currently attend school.

Loantuna is a member of a tapa-making group of women in their village, and together they make tapas of different size and types. She sell her tapas mainly to her relatives overseas. She also runs a handicraft business where she makes kiekies [an ornamental item worn over a dress, similar to a grass skirt] from raw materials such as hibiscus and coconut products. Loantuna is one of the most reliable members in the center, and she is known for being loyal to her business and very honest with how she runs it.

She may run two businesses but she also manage to save time for her family. Her family benefits from her business. Loantuna is applying for a loan to buy mulberry for her tapa making and also raw materials for her handicraft business. Her goal is to provide an opportunity for a good life in the future for her children.