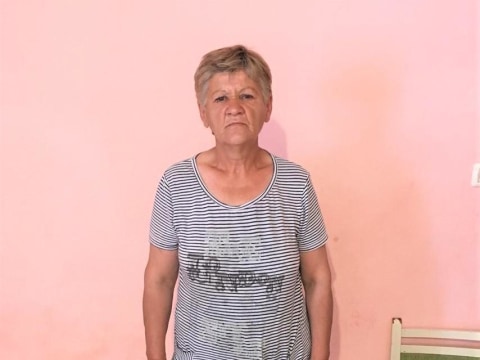 100%
funded
Total loan: $2,075
Bukuroshe
Elbasan, Elbasan County, Albania / Health
---
Bukuroshe's loan finished fundraising,
but these similar borrowers just need a little more help to reach their goals!
---
A loan helped to pay personal medical clinic expenses for an elderly member of the vulnerable Egyptian community so that she will recover her health.
---
Bukuroshe's story
Bukuroshe is a an elderly woman and a member of the vulnerable Egyptian community. She is asking for Kiva lenders' support for the first time to be able to pay for her personal medical clinic expenses, so she will recover her health and be able to enjoy her retirement age peacefully.

Bukuroshe lives with her husband in Elbasan city, in a small house. She retired some months ago, while her husband continues his job as a laborer in a scrap collecting factory.

"I have been having health disturbances for a long time now, but I never thought that the situation would be so aggravated. Only after having some strong pains, I went to the hospital, where the doctor recommended me to undergo a specific treatment in order to recover my health!" said Bukuroshe during the interview.

Bukuroshe thanks all Kiva lenders for the support given.