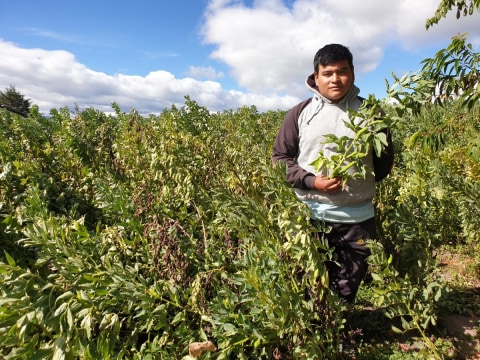 expired
Total loan: $275
Henry Mauricio
San Gabriel, Carchi Province, Ecuador / Agriculture
---
Henry Mauricio's loan finished fundraising,
but these similar borrowers just need a little more help to reach their goals!
---
A loan helped to buy farming supplies for maintaining his potato crops.
---
Henry Mauricio's story
Henry is 20 years old and resides in the sector of Sta. Clara de La Paz. He is in a common-law relationship and lives at his mother-in-law's house. Henry was born into a low-income household and his parents earned their living from farm work. He learned how to work in the fields so that he could support himself.

Henry is nice young man who is humble and hardworking. He is requesting financial assistance so that he can cover the cost of farming supplies that are needed to maintain the potato crops that he is cultivating with his stepfather. Henry aspires to have a profitable harvest so that he can finish the construction of his house and have a better future.