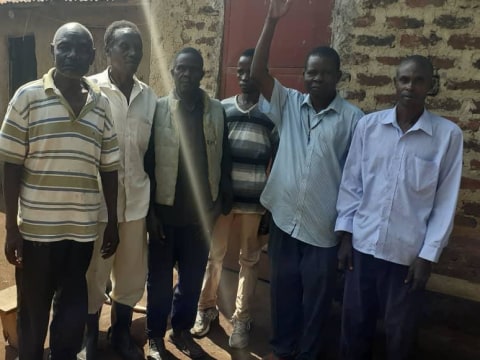 100%
funded
Total loan: $850
Kabahango Kisomoro Tweyimukye Group
Fort Portal, Western Region, Uganda / Retail
---
Kabahango Kisomoro Tweyimukye Group's loan finished fundraising,
but these similar borrowers just need a little more help to reach their goals!
---
A loan helped to buy items to sell in his retail shop.
---
Kabahango Kisomoro Tweyimukye Group's story
Francis, the one raising up his hand, lives in Fort Portal, Uganda. He is married and operates a retail shop that sells general merchandise. He has been in this business for over ten years. He also farms bananas to boost his income. He was inspired to start his business to earn a better living though he is facing a challenge of competition from other businesses.

He is in need of a loan to to buy sugar, posho (maize flour porridge), and soap salt for his retail shop.

He is a member of Kabahango Kisomoro Tweyimukye where they guarantee each other to acquire a loan.