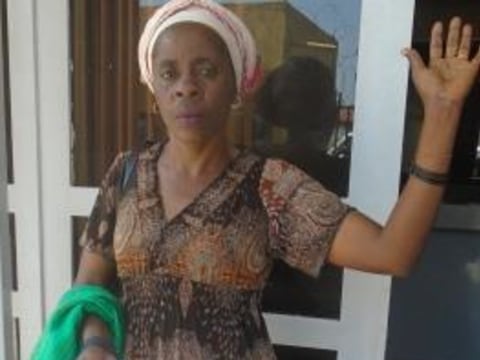 100%
funded
Total loan: $5,025
Unyenyekevu Group
Flag of The Democratic Republic of the Congo
Goma, North Kivu province, North-Kivu, Congo (DRC) / Clothing
---
Unyenyekevu Group's loan finished fundraising,
but these similar borrowers just need a little more help to reach their goals!
---
A loan helped to stock up on one bundle of used shoes which will reinforce her initial capital.
---
Unyenyekevu Group's story
Mme Georgette is a customer of Hekima IMF and heads the groupe villageoise Unyenyekevu. She is married, 46, and a mother of 6 children who are in school. Her husband is a carpenter.

She sells used shoes and she launched her business in 2006 with an initial capital provided by her husband. Later she received more support from the Hekima program, enabling her to gradually evolve her business.

With this new loan, she is going to stock up on one bundle of used shoes which will build up her initial capital. The challenge for her business is the lack of customers.

She would like to feed her family and for her children to continue their education. Finally, she would like to thank Hekima and its partners for their support of business owners who do not have access to traditional banking in the context of the global Covid-19 crisis.

The photograph only represents the leader of the group due to Covid-19.