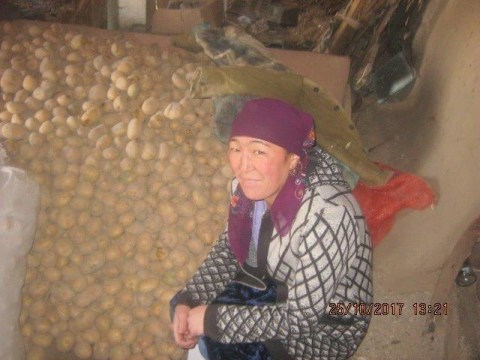 100%
funded
Total loan: $2,700
Gulzat
Kara-Suu village, Talas region, Jalal-Abad Region, Kyrgyzstan / Agriculture
---
Gulzat's loan finished fundraising,
but these similar borrowers just need a little more help to reach their goals!
---
A loan helped to purchase dairy cows and increase organic milk sales.
---
Gulzat's story
Gulzat repaid her loan successfully, and she is grateful to Kiva and to everyone who helped her with financing. Her farm currently has five cows, 27 sheep, and four horses. She has 0.66 hectares of irrigated land where she grows potatoes.

In order to further develop her business, she applied to Bai Tushum Bank again for a loan of 200,000 som (KGS) to buy dairy cows in order to increase the volume of organic milk she sells and to expand her herd. Profits from the loan will help Gulzat develop her farm in the future and improve her family's financial situation.