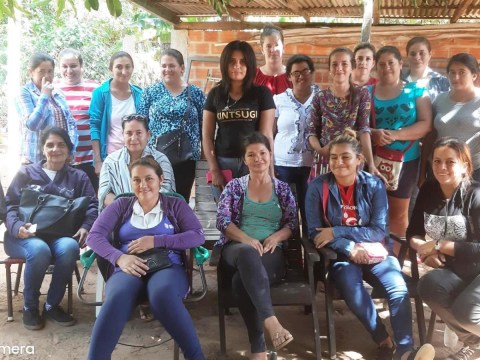 100%
funded
Total loan: $3,175
Mujeres Fatima Group
Concepción, Concepción Department, Paraguay / Food
---
Mujeres Fatima Group's loan finished fundraising,
but these similar borrowers just need a little more help to reach their goals!
---
A loan helped to buy vegetables, meat, baked goods and greens among other ingredients.
---
Mujeres Fatima Group's story
The group called "Mujeres Fatima" was formed in the Concepcion area which is a somewhat dangerous area, that is, an area sensitive to the social conflict that is going through and the presence of dangerous groups. They mention that they work hard to offer better living conditions to their families.

Fulvia is one of the members and she works selling food that she is in charge of preparing. She is a dedicated person who works hard to give her family a better quality of life so that they do not have to go through any type of need.

She has been improving little by little thanks to her work and daily sacrifice until she reached what she is today.

She is asking for this loan so that she can buy supplies to prepare her meals, such as vegetables, meat, baked goods, greens and other ingredients to continue with her work as she has been doing.