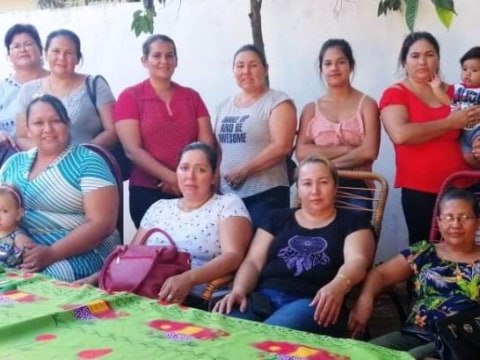 100%
funded
Total loan: $4,125
Damas Valientes Group
Ciudad del Este, Alto Parana, Paraguay / Retail
---
Damas Valientes Group's loan finished fundraising,
but these similar borrowers just need a little more help to reach their goals!
---
A loan helped to purchase a variety of shoes to sell.
---
Damas Valientes Group's story
The group called "Valiant Women" is in its 12th loan cycle. This is a committee that has worked in a united manner for a good while. Their goal is to grow, not just economically, but also, as persons. In addition, they are all participating in the 'Program to Eliminate Poverty.'

Liz, a member of the committee, sells shoes. Her work has enabled her to offer her family a dignified quality of life. She is a hard-working person who with sacrifice and effort, has managed to sustain herself and her loved ones each day, and to seek a manner of continuing to advance, so that they will lack nothing.

Liz is requesting this loan to be able to purchase a variety of shoes in order to continue with her sales and comply with customer demand. She is grateful for the opportunity to unite with this group, which will be of considerable help.

Note: the children in the photo are daughters of the committee members who signed for this loan.