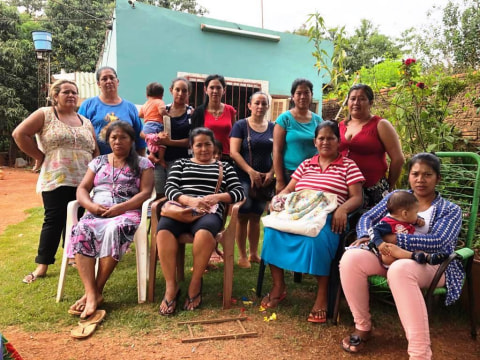 100%
funded
Total loan: $2,100
Las Palmeras Group
Ciudad del Este, Alto Parana, Paraguay / Clothing
---
Las Palmeras Group's loan finished fundraising,
but these similar borrowers just need a little more help to reach their goals!
---
A loan helped to buy various items of clothing to sell.
---
Las Palmeras Group's story
The "Las Palmeras" groups is a new committee. All of them are fighting for a better quality of life. They are also in the poverty elimination program, where all of them are fighting to get ahead.

One of them is Mari, who sells clothing. Her work has allowed her to help her family and give them a better quality of life, so that her loved ones don't have to experience any type of need. Mari remarks that her family is her support, and she is fighting for them to lack for nothing and to be able to give them a decent life.

She is asking for this loan to stock up on more clothes and to continue with her sales, as she has been doing.

Note: the children in the photo are the children of committee members who are signing this loan.