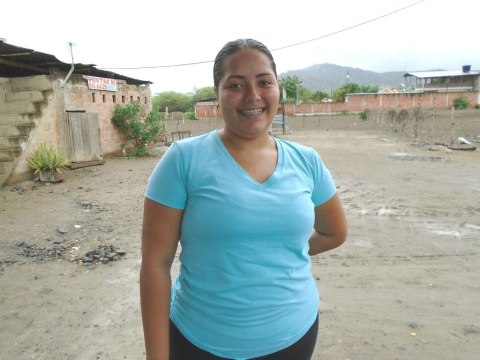 100%
funded
Total loan: $1,200
Patricia Viviana
Portoviejo, Manabí Province, Ecuador / Retail
---
Patricia Viviana's loan finished fundraising,
but these similar borrowers just need a little more help to reach their goals!
---
A loan helped to buy electrical items.
---
Patricia Viviana's story
The city of Portoviejo was affected by the earthquake of April 16, 2016. The city is rich in the production of vegetables, legumes, and tropical fruits for domestic consumption.

Patricia Viviana is 25 years old. She is in a free-union relationship. She has three children between the ages of 2 and 5 and a three-month-old baby. Her partner is an electrical engineer. They live in their own house. Patricia is the one who administers the purchase of electrical supplies for the projects that her husband does. They hire him for installations in houses and for repairs. It is a little family business, and they support each other in everything.

She is going to make some estimates and make a budget. She buys materials of good quality, and their customers are satisfied. Thus they obtain good income and good references. For the time being, she is not selling clothing from catalogs.

With this new loan, she will buy electrical materials. Her dream is that her family will have good health and that the family business will continue growing.