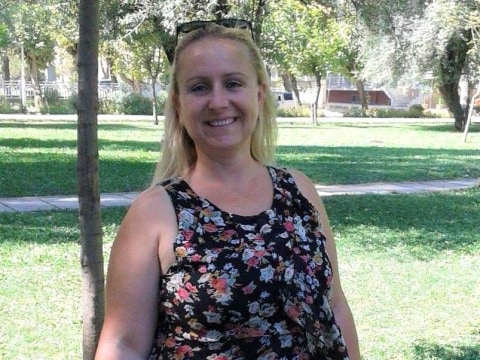 100%
funded
Total loan: $1,800
Alberta
Elbasan, Elbasan County, Albania / Education
---
Alberta's loan finished fundraising,
but these similar borrowers just need a little more help to reach their goals!
---
A loan helped a mother of two to return to her studies so she can finish them and have higher chances to get employed in the future.
---
Alberta's story
Alberta is a 39 year old mother of two children aged 14 and 10 years old. When she was at her second year of University studies she got pregnant with her first son. When he reached the age of kindergarten she got pregnant with her second son and so she decided to dedicate her time to raising her children. Now that they are a little more grown up and thanks to her support are good students at school, she is thing to return in university and finish so she will be able to find a good job after graduating. She plans to start during March and for this she relies on your support to be able to pay for the fees.


For the moment her husband is the only one providing for their family, but they manage it and try to be happy with what they actually have, of course dreaming for more.