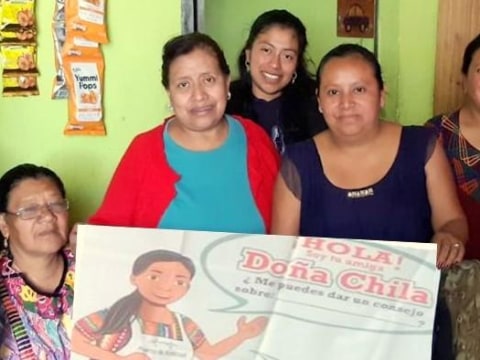 100%
funded
Total loan: $3,300
El Cenizal Group
Quetzaltenango, Quetzaltenango, Guatemala / Manufacturing
---
El Cenizal Group's loan finished fundraising,
but these similar borrowers just need a little more help to reach their goals!
---
A loan helped to buy raw materials for her shoe fabrication workshop!
---
El Cenizal Group's story
Designing and fabricating shoes is an art practiced by both men and women in Guatemala. There are many shoe businesses owned by women who sell shoes at the wholesale level or in small markets. Blanca, a member of the Friendship Bridge Trust Bank "El Cenizal", is one of them.

She is a 33-year-old married mother of 2 children (ages 3 and 6). Blanca had 10 years of formal education and realizes what a tremendous impact it has had on her life. Her older son is in kindergarten and she is saving for the future education of her younger son.

Six years ago, Blanca and her husband opened a shoe fabrication workshop. The business is steadily growing and the couple can deliver 10 dozen shoes each month. Blanca needs to buy raw materials and requests her 3rd KIVA loan to buy soles, leather and glue at the wholesale level.

There are 7 women in the Trust Bank located in the department/state of Quetzaltenango. They have businesses selling prepared foods, personal care items by catalogue and convenience stores. The ladies benefit greatly from their monthly educational sessions, part of the "Microcredit Plus" program of loans, education and health care services. Not only do they learn about effective business practices but also health, hygiene, and nutrition. Topics are continuously updated and most recently, the women are learning about how to communicate more effectively on their cellphones! Every other month, they have access to basic health services.

Thank you, KIVA investors!