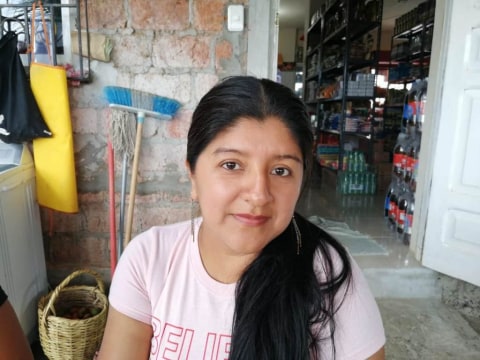 100%
funded
Total loan: $1,000
Mirian Margarita
Montecristi, Manabí Province, Ecuador / Retail
---
Mirian Margarita's loan finished fundraising,
but these similar borrowers just need a little more help to reach their goals!
---
A loan helped to buy dried grains and seasonings.
---
Mirian Margarita's story
Mirian Margarita is 35 years old. She is single and lives in her parents' house. They live in Los Bajos de Montecristi, a place where humble people do farmwork and make handmade crafts.

She is a hardworking woman who thanks to the loans is able to earn her own income. With it, she is getting ahead and helping her parents with the household expenses. She and her father sell dried grains and seasonings. They buy them wholesale at a distributor and later in a car they charter, they travel throughout the city delivering to stores and to customers who always buy these products.

This loan is to buy dried grains and seasonings Her dream is to have a car to go out and sell with and to have a locale.