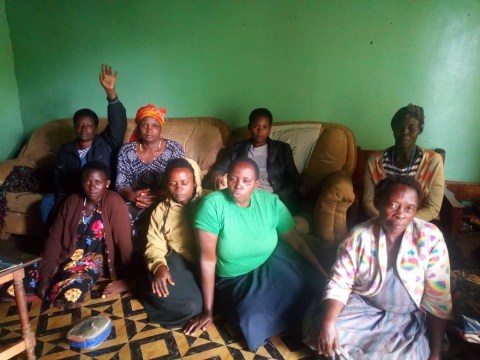 100%
funded
Total loan: $650
Kafunjo Womens Handcrafts Group
Kamwenge, Western Region, Uganda / Education
---
Kafunjo Womens Handcrafts Group's loan finished fundraising,
but these similar borrowers just need a little more help to reach their goals!
---
A loan helped to pay school fees for her two children to go to school.
---
Kafunjo Womens Handcrafts Group's story
Annet, is a 47-year-old married woman, a mother of five children, and two of her children are students. As a loving mother, she started her business of selling fresh food like cabbages, tomatoes, onions, greens, Irish potatoes and other vegetables to earn her income. She also supplements her income from the farming of beans, groundnuts, millet and bananas.

Her businesses can easily be located by customers. She has operated her business for more than 10 years but a major challenge she faces is the lack of capital to out compete others in the same industry, hence, small profits which are not enough to look after her family needs.

Annet lives in Kamwenge-Uganda. She is a responsible parent and wishes to see all the children complete school, but raising the required school fees, with all other school requirements, is very difficult. Annet is requesting a loan to pay the school fees, of her children, who are beginning term one of the academic year.

Annet is a member of Kafunjo Womens Handcrafts Group, where members guarantee each other to get a loan, and in the photograph the extra two persons are savers in the group who also guaranteed others.