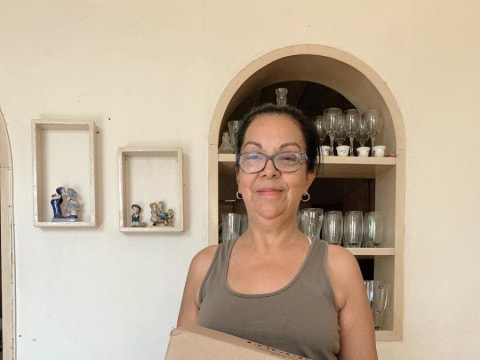 100%
funded
Total loan: $750
Beatriz Elena
Medellín, Antioquia, Colombia / Retail
---
Beatriz Elena's loan finished fundraising, but these other borrowers need your support
---
A loan helped to buy merchandise such as cosmetics and beauty products.
---
Beatriz Elena's story
Beatriz is a 63 year old woman looking for an opportunity to make a living. She has worked in a variety of informal jobs because of a lack of opportunities in the area. Her greatest challenge has been to provide for her 2 children, despite the setbacks that she has had to deal with. She makes a living retailing textile products. This activity has allowed her to improve her living conditions; she can dream of a better tomorrow. This is why she decided to spend all her time and effort on her business. Beatriz is satisfied with the work she is doing because her income has improved. For this reason she is applying for a loan that she will invest in buying merchandise such as cosmetics and beauty products. Her goal is to expand her coverage and take care of a greater proportion of her customers. She dreams of improving the quality of life of her family and reaching a point of steady state in her business.