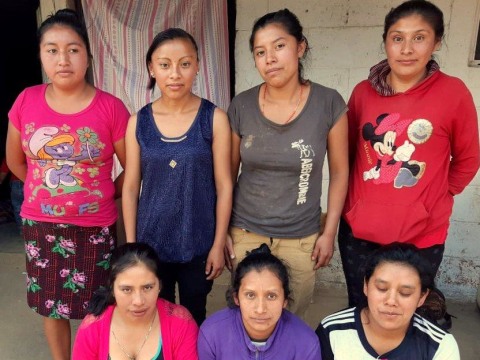 100%
funded
Total loan: $2,475
Mujeres De Puerta Abajo Group
Zaragoza Chimaltenango, Chimaltenango, Guatemala / Food
---
Mujeres De Puerta Abajo Group's loan finished fundraising, but these other borrowers need your support
---
A loan helped to buy a sealing machine so that she can neatly package her spices.
---
Mujeres De Puerta Abajo Group's story
Herbs and spices, like anise, achiote, cardamom, chile, cilantro and pumpkin seeds figure prominently in Guatemalan cuisine. Lidia is 27 years old and sells many of these herbs and spices. She is a member of the Friendship Bridge Trust Bank "Mujeres de Puerta Abajo" in the department/state of Chimaltenango. Lidia is able to help support her 3 children (5-10) and send them to school. She understands the tremendous importance of a good education since she was only able to attend school for 3 years.

Lidia has planned carefully and decided to expand her spice business to nearby communities. She is requesting her first Kiva lloan to buy a sealing machine so that she can neatly package her spices and deliver them to various stores in her community.

There are 7 ladies in the Trust Bank who work hard daily on their farms, raising animals, attending their convenience stores, tortilla shops and stands where they sell potatoes. This is their first Kiva loan cycle. The women are participating in monthly educational training, part of the "Microcredit Plus" program of loans, education and health care services. The educational training is vital to their success and covers an aspect of 4 topics: business, health, family, women. Every other month, they have access to health care services.

Thank you, Kiva lenders, for extending a friendly hand to Lidia and her friends!