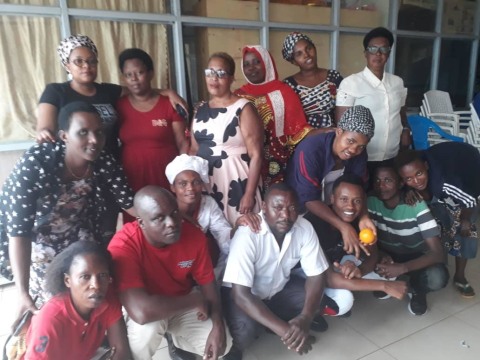 100%
funded
Total loan: $5,850
Dufatanye Kcm Cb A Sub Grp A Group
---
Dufatanye Kcm Cb A Sub Grp A Group's loan finished fundraising,
but these similar borrowers just need a little more help to reach their goals!
---
A loan helped to buy more women's clothes to help her business meet customer demand.
---
Dufatanye Kcm Cb A Sub Grp A Group's story
Greetings from Rwanda! This is DUFATANYE CB A SUB GRP A, a group of entrepreneurs who own businesses varying from food production to retail. The group's name translates to "Let us come together" in English

Olive is 45 years old and married with four Children aged between 5 and 19 years; and is the group's proud representative.

Olive sells clothes at the local market to meet ends for her family and has been running this business for the past 3 years. Olive is requesting this loan to buy more women's clothes so her business can meet customer demand and she can support her family financially which will help her raise her children.

In the future, Olive plans to see her business grow to the level where she can gain more from it and increase her savings.



She thanks you for your support"