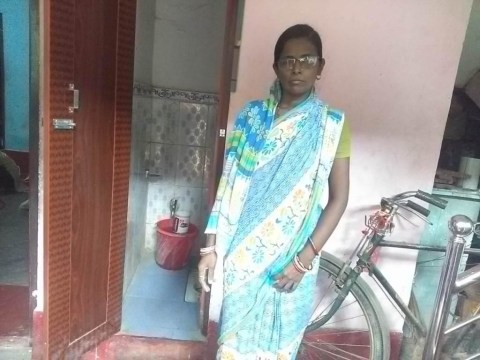 100%
funded
Total loan: $375
Kanakalata
Kendrapara, OD, India / Housing
---
Kanakalata's loan finished fundraising, but these other borrowers need your support
---
A loan helped to purchase materials like cement, sand, pipes, etc., in order to construct a toilet at home.
---
Kanakalata's story
Kanakalata is a 38-year-old married woman residing in Kendrapara, Odisha. She has a family of 4 members and a monthly household income of INR 8,500.

For several years now, she and her family have been making do without a toilet at home. Not only is the practice of open defecation unhygienic, it is also unsafe as she and her family had to venture in far off forest areas to relieve themselves. Hence, she has applied for a loan of INR 25,000 from Gram Utthan, one of Milaap's field partners, to build a toilet at home. She and her family will be extremely thankful for your support.