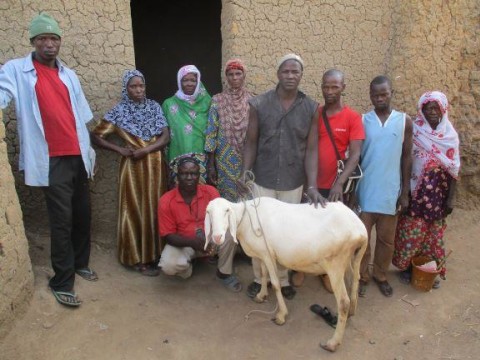 100%
funded
Total loan: $3,825
Sinignesigui Group
SANKE, Ségou Region, Mali / Agriculture
---
Sinignesigui Group's loan finished fundraising, but these other borrowers need your support
---
A loan helped to buy sheep.
---
Sinignesigui Group's story
Bah is standing in front of the group holding onto the sheep. He is a farmer with 10 years experience. He is the father of eight children, aged between 3 and 20, four of whom attend school.

He uses the loans from RMCR to buy and resell sheep at local markets.

The loans from RMCR have contributed a lot towards helping him to develop his business. He uses the profits his business generates to take care of his children and his family's basic needs.

His hope is to improve his children's lives.