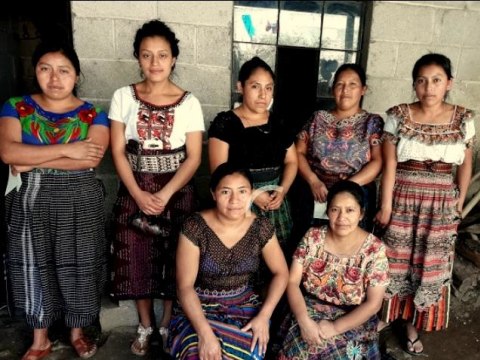 100%
funded
Total loan: $3,200
Chacap Group
Santa Clara La Laguna, Solola, Solola, Guatemala / Food
---
Chacap Group's loan finished fundraising, but these other borrowers need your support
---
A loan helped to buy flour, molds, wooden boards and firewood for her bakery.
---
Chacap Group's story
Guatemalan bakeries or "panaderias" are filled with tantalizing and delicious pastries, cookies and cakes. The scents of these freshly baked goodies are heavenly and it is difficult to just walk by a "panaderia" without walking in to see the selections. Julia, a member of the Friendship Bridge Trust Bank "Chacap" has a panaderia and works with her family in the business that was started 8 years ago. Julia is 21 years old, single and lives with her parents. She studied to be a teacher. She is currently requesting a KIVA loan to buy flour, molds, wooden boards to work the "masa" or dough, and firewood. Julia shares that she appreciates the low interest rate on her loan and being able to make monthly payments.

Julia and 6 other Maya K'iche ladies live in the department/state of Solola. This is their 1st loan cycle. Their average age is 35 years old. They look forward to their monthly meetings where the women make loan payments and participate in educational trainings, part of the "Microcredit Plus" program of loans, education and health care services. Topics are drawn from four areas: business, health, family, women. Julia shares that she has learned to offer new products to her customers and to be innovative. Every other month, the ladies have access to basic health care services.

These women are poised to step into a brighter future because of their determination and their participation in the program. Thank you, KIVA investors, for funding their essential loans!