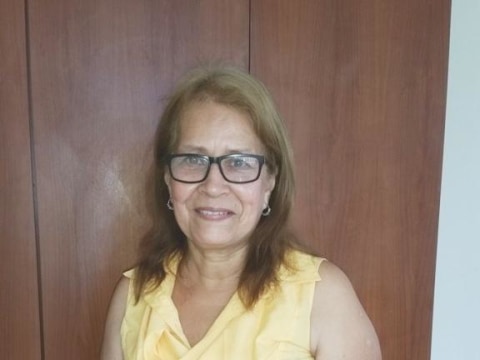 100%
funded
Total loan: $1,200
Bertha Margarita
Portoviejo, Manabí Province, Ecuador / Retail
---
Bertha Margarita's loan finished fundraising,
but these similar borrowers just need a little more help to reach their goals!
---
A loan helped buy bracelets, earrings, watches, rings, etc.
---
Bertha Margarita's story
The city of Portoviejo was affected by an earthquake on April 16, 2016. The city is rich in the production of tropical vegetables, legumes, and fruits, for internal consumption.

Bertha Margarita is 62 years old. She is married and has three children, who are all of age and independent. Her husband is an industrial engineer. They live in their own home.

Bertha, together with a daughter, sells steel and silver jewelry, watches, and clothing when given on consignment. They sell by going door-to-door and visiting their family and friends. She leaves them on credit and charges weekly.

With this new loan, she will buy bracelets, earrings, watches, rings, etc.

Her dream is to have a store to continue with her sales, which is what she likes to do.