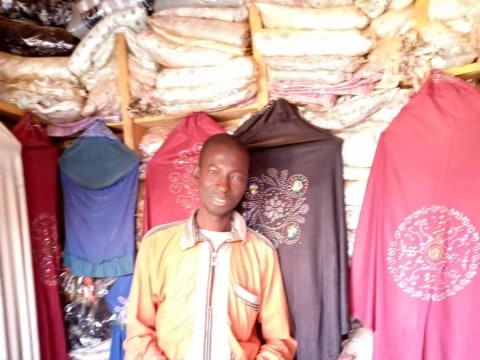 100%
funded
Total loan: $1,700
Souleymane
Ouagadougou, Centre Region, Burkina Faso / Clothing
---
Souleymane's loan finished fundraising,
but these similar borrowers just need a little more help to reach their goals!
---
A loan helped to pay for 60 dozen head-scarves and 50 scarves.
---
Souleymane's story
Souleymane is the father of five children of whom three are in school. A shopkeeper, he has been selling scarves and head-scarves at a local market for eleven years.

He is now on his 8th loan cycle with the microfinance institution YIKRI and is requesting a new loan to pay for 60 head-scarves and 50 scarves to satisfy customer demands. He plans to use the earnings to reinvest his business and to save money to buy a parcel of land for his children.