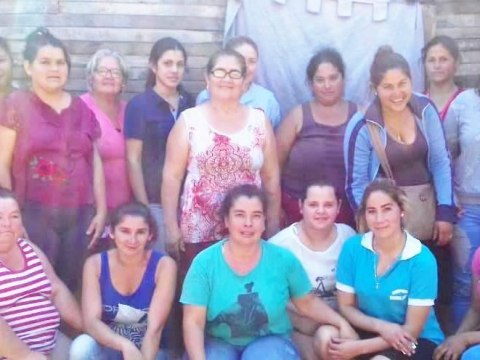 100%
funded
Total loan: $6,075
Kuña Mbarete Group
Caacupe, Cordillera, Paraguay / Clothing
---
Kuña Mbarete Group's loan finished fundraising, but these other borrowers need your support
---
A loan helped to buy used clothing to sell.
---
Kuña Mbarete Group's story
The Kuña Mbarete Group is in its fourth women's committee loan cycle. They set a goal of growing not only economically but also on a personal level to improve their quality of life.

Ana is a member of the group and helps support her family by selling all kinds of used clothing. She says she has loyal customers who always place orders since used clothing is very popular these days. She is a very self-sacrificing person who seeks ways to improve her situation so she can give her loved ones all the best.

She is applying for this loan to buy used clothing to sell. This is so she can continue to give her loved ones the best that she can so they lack for nothing.