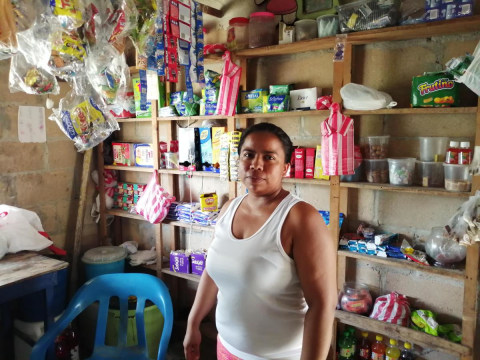 100%
funded
Total loan: $225
Raquel Sofia
Sincelejo, Sucre, Colombia / Food
---
Raquel Sofia's loan finished fundraising, but these other borrowers need your support
---
A loan helped to purchase increased stock of meat, provisions and groceries to increase sales.
---
Raquel Sofia's story
Sofia a humble person and a resident of Sincelejo. She lives a life full of dreams, hopes and wishes for the best for her family. Sofia is married and is 33 years old.
Sofia currently makes her living with a retail business that sells foodstuffs. The main difficulties she deals with at work are the high cost of supplies. She is requesting a loan to purchase more supplies of meat, provisions and groceries so she can improve her sales, increase her number of customers and make her business official.
If you want to know more about the entrepreneurs and the loans from Interactuar, you can join the Lending Team called: "Friends of Interactuar Colombia": http://www.kiva.org/team/interactuar_colombia"