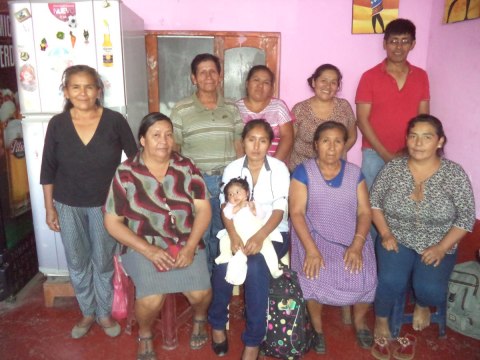 100%
funded
Total loan: $5,150
Bella Maranura Group
Maranura - La Convencion -Cusco, , Peru / Agriculture
---
Bella Maranura Group's loan finished fundraising, but these other borrowers need your support
---
A loan helped to buy composts, seeds, and fertilizers.
---
Bella Maranura Group's story
Margarita is a member of the Communal Bank "Bella Maranura". This bank is located in the District of Maranura in La Convención Province, Department of Cusco.

Margarita continues to manage her business in agriculture. She wants to keep generating income from her business so that she can continue to support her family. Margarita has been in this business for quite some time and is doing well thanks to the effort she puts forth each day into her work. By working in this manner, she is able to help her family get ahead. She requested a loan to buy compost, seeds, and fertilizers.

The members of this group are grateful for the loan that has been issued and promise to complete their payments according to the established terms.