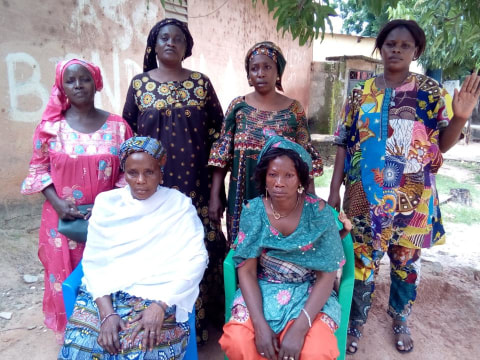 100%
funded
Total loan: $4,750
Zg_Boucotte Peyrissac Group
---
Zg_Boucotte Peyrissac Group's loan finished fundraising, but these other borrowers need your support
---
A loan helped to buy merchandise.
---
Zg_Boucotte Peyrissac Group's story
This group is composed of 7 women who live in the same area and are very close. In March 2001 they seized the opportunity to create their group. These women work primarily in commerce, selling a variety of products.

Madam Salimata (found to the far right of the photograph with her hand raised) is the group's representative. At 29, she is married and has a son. She has worked at a food stall for several years.

With this loan, Madam Salimata plans to increase her stock of ingredients in order to prepare food, which she sells at her stand and delivers.

The revenue from her business allows her to help her husband cover family expenses as well as care for their children.