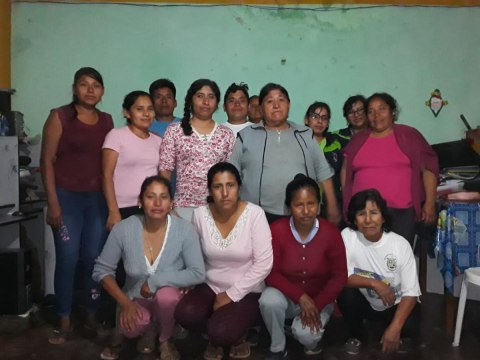 100%
funded
Total loan: $5,825
Mujeres De Éxito Group
San Francisco, Municipalidad Metropolitana de Lima, Peru / Agriculture
---
Mujeres De Éxito Group's loan finished fundraising,
but these similar borrowers just need a little more help to reach their goals!
---
A loan helped to buy fertilizer and pay for seasonal laborers to maintain her cacao crops.
---
Mujeres De Éxito Group's story
Yovana is 23 years old and is a single mother. Her daughter is six years old. Her biggest challenge has always been making her crops highly cost-effective. She grows cacao and fruit trees, such as oranges, lemons, and plantains. She also works as a laborer at other farms.

She belongs to Mujeres De Éxito Group, which comprises fourteen members. She is the main leader of the group, which is in its eleventh cycle. All of its members are happy to belong to the group. They are very responsible and are always looking for better ways to get ahead.

Yovana is requesting a Kiva loan to do maintenance on her cacao crops. She wants to buy fertilizer and will also pay for laborers to help with pruning and other tasks.

She wants to invest the extra profit she makes in the purchase of more land to farm. This will allow her to make more money and keep her daughter in school.

Her biggest dream is to rebuild her house with more solid construction materials like brick so that she and her little one can live more comfortably. Yovana considers herself to be a responsible and productive woman.