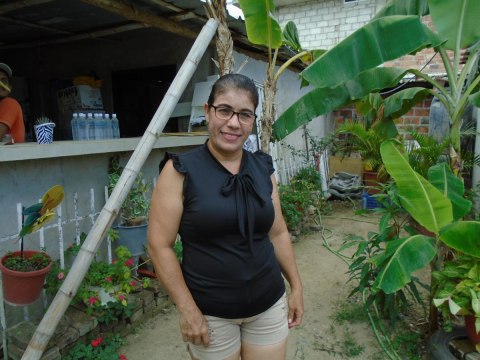 100%
funded
Total loan: $675
Carmen Maribel
Portoviejo, Manabí Province, Ecuador / Retail
---
Carmen Maribel's loan finished fundraising,
but these similar borrowers just need a little more help to reach their goals!
---
A loan helped to buy bedding, perfume, household items, etc.
---
Carmen Maribel's story
The city of Portoviejo was affected by the earthquake of April 16, 2016. It is rich in the production of vegetables, legumes, and tropical fruit for domestic consumption.

Carmen is 47 years old, married, and has three children: one adult and independent and two more, ages 13 and 8 who attend school. Her husband is a security guard. They live in their own house.

To contribute towards part of household expenses, Carmen works selling bedding, Yanbal catalog products (beauty products, cosmetics, perfume, women's accessories), Azzorti catalog items (beauty and personal care products, clothing, household items). She works three days per week, two or three hours each day. She leaves her products on credit and collects every eight days. She also sells to clients who come to her house.

With this new loan, she will buy bedding, perfume, household items, etc. Her dream is to have a shop to continue with her sales, which is what she likes to do.