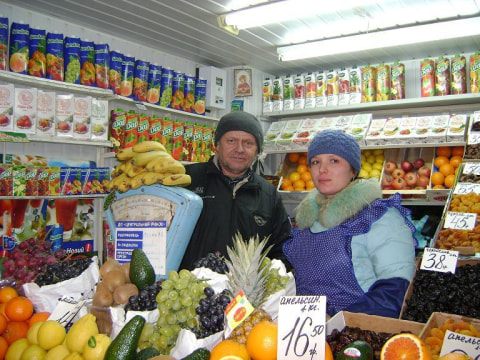 100%
funded
Total loan: $2,150
Alexander
Pavlograd, Dnipropetrovsk Oblast, Ukraine / Food
---
Alexander's loan finished fundraising,
but these similar borrowers just need a little more help to reach their goals!
---
A loan helped To purchase more fruit for his store.
---
Alexander's story
Alexander is married with two grown daughters. He is a private businessman from Pavlograd who sells fruits and vegetables in the central local market. Alexander owns three vending stalls in the same marketplace. He has been in this trade for ten years and has gained much experience. Currently, he has 90,000 Grivnyas in turnover capital. His monthly net profit amounts to 7,000-10,000 Grivnyas. Alexander is requesting a 17,000 Grivnya loan to increase his working capital. He says he likes working with this type of merchandise. Even though some market vendors prefer to work with different type of merchandise because fruit and vegetables get rotten fast, Alexander sticks to this sphere of trade. He says food items are always in good demand. Alexander's enterprise is the main source of income for his family. In the photo, Alexander is pictured with one of his hired employees.