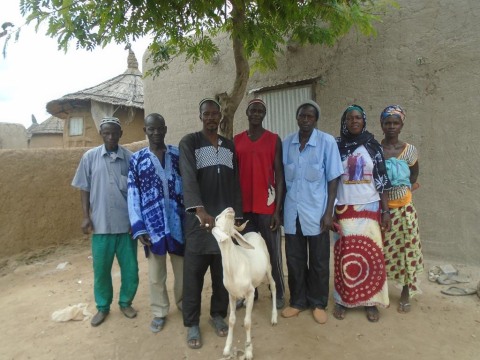 expired
Total loan: $1,150
Benkadi Group
Yangasso, Ségou Region, Mali / Agriculture
---
Benkadi Group's loan finished fundraising,
but these similar borrowers just need a little more help to reach their goals!
---
A loan helped to buy livestock for resale in order to meet his family's needs.
---
Benkadi Group's story
Moussa is the gentleman holding the ram by the horn on the picture. He is from Mali and never attended school. He is 52 years old, married and has ten children ranging in age from 26 to 4. His spouse is a housewife.
He has been raising rams for over twenty year but had funding issues. Since he started receiving loans from RMCR, his problem getting money for his business is in the past. He buys his animals at the local markets and sells them in Bamako and often in Abidjan. The profits he makes enable him to meet his family's needs, including food, his children's medical expenses, their clothing and their shoes. In the future, Moussa hopes to receive a larger loan to develop his business and make more profits from his work.