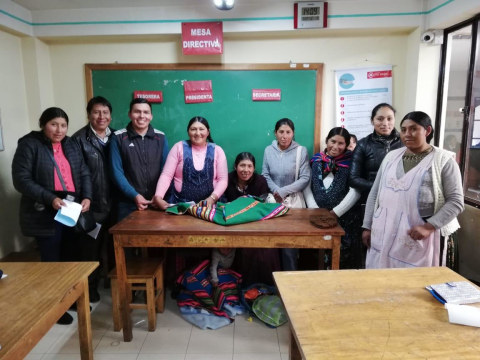 100%
funded
Total loan: $7,725
Illimani Sin Rendirse Group
El Alto, La Paz Department, Bolivia / Retail
---
Illimani Sin Rendirse Group's loan finished fundraising,
but these similar borrowers just need a little more help to reach their goals!
---
A loan helped to purchase wholesale canned goods.
---
Illimani Sin Rendirse Group's story
The communal bank Illimani Sin Rendirse, as part of the Villa Aldea agency, is made up of nine members and is run by a board of directors, of which Carolina is the president.

Carolina is 37 years old. She is in a common-law relationship and has two children. She has a neighborhood store. With her loan, she will purchase wholesale canned goods from the wholesalers in the city of La Paz. She will then sell them at her retail space.

This type of work allows her to generate resources to support her family financially. Her aspiration is to expand her business. Carolina is asking that you once again trust in her communal bank.